From Paris to L.A., Toronto to Beijing, DVM was global in 2016. Here are some of our top international moments from this year.
GLOBAL COVER GIRLS
Aislinn on the cover of Milk Magazine Taiwan; Haely featured on Gioia! Magazine Italy.
F*cking Young!
Charles was featured in F*cking Young magazine. He is now represented in New York, Los Angeles, and Milano.
#DVMtravels
DVM takes over Italy! Zac, Haely, Kara, Sean, Emilee, and Teigan all found each other on their way to castings.
Pretty in Paris
Paije shooting in Paris. She was featured on Models Polaroids earlier in the year.
BTS
Behind the scenes: Haely waiting backstage at Paris Couture Week; Olivia on set for Georgie Girl.
What Diet?
Trinity enjoyers her In 'n' Out while shooting in Los Angeles. She recently signed with Major in New York.
How-To: Pretty Hair
Mackenna's spread in Kelowna-based Mint Magazine.
Marry Me?
Jocelyn for Wedluxe Magazine, shot in Vancouver. This year she travelled to Los Angeles, Tokyo, and Milan.
International Favourites
Some of our favourite pictures from around the world. R-L: Zac in Paris; Jennifer in Tokyo; Morgan in Prato, Italy.
Nice Form!
Lifestyle model Tina did many shoots this year, including the campaign for Sweetlegs.
Toronto Island
Teigan braving the cold on location at Toronto Island. She was out of town for most of 2016, working between Milan and Toronto.
Vulkan Mag
Sean for Vulkan Magazine, shot in Milan. This is just one of the many editorials he shot this year.
Let's Go Places
A still-shot from Emily Bowen's Toyota commercial, filmed in Japan.
Cover Stars
Two issues of Okanagan Woman, featuring cover models Teigan (right) and Alyssa (left).
Loner
Charles in The Dapifer magazine, shot in Vancouver.
Meet the New Girls
Haely was interviewed on Models.com "The Ones to Watch", and soon after was featured on Models Polaroids. Later in the year, Morgan was photographed and interviewed for Cosmopolitan Italia.
BC Designers
Kara for local brand Annotation (right); Paije for BC-based Oak+Fort (left).
Finding Friends
DVM is all over the world! Morgan noticed a billboard of Aislinn in Shanghai; Haely found herself in Italy's Gioia! magazine; Emily spotted Courtney while shopping in Tokyo.
Editorials Galore
Aislinn was in editorials for Elle Thailand, Marie Claire Thailand, and Vogue China, among many others. She spent most of 2016 working in Taiwan, China, and Thailand.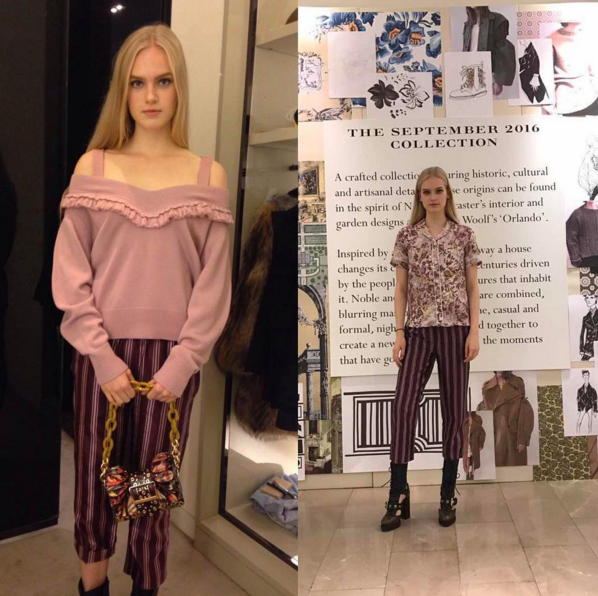 Burberry Baby
Morgan was flown out to Beijing, China for a Burberry presentation. She is currently represented in New York, Milan, Shanghai, and Toronto.
Local Talent
Some of our favourite pictures from BC included Nolan and Sean, shot in Vancouver by Liz Dungate, and Kyla Harrison by Alex Evans.
Fashion Weeks
Aislinn in Bangkok Fashion Week; Zac in Paris Men's Fashion Week; Kara in Milan Fashion Week.
Fashion Weeks
Charles in Milan Fashion Week; Morgan in Shanghai Fashion Week; Sean in Milan Men's Fashion Week.
New Travels Ahead
Two of our new faces, Jesse (right) and Shay (left), will be starting 2017 with their first trip to Italy.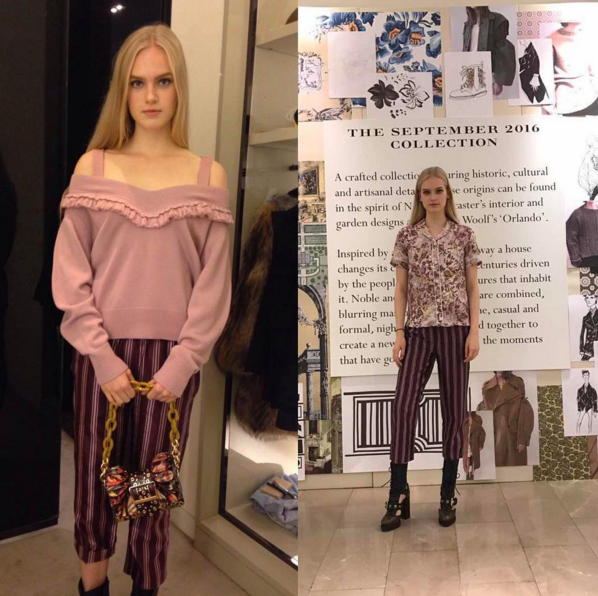 Thank you to all of our DVM models and parents for believing in us, and thank you to the photographers, clients, and agents who continue to work with us. We can't wait to see you in 2017!